Race
Memoriál Františka Doležala II.
Registration has already started 28/08/2022. The end of registration was 16/09/2022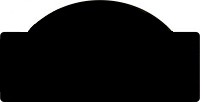 Kosmonosy - areál biotopu
17.09.2022 (Saturday)
21 Racers
Race description
Info:
Jedná se o plnohodnotný závod, body ze závodu se počítají do šampionátu.
Registrace dětí bez účtu na rcrallytimer.eu na emailu: info<zavinac>rcrallytimer.eu
Pořadatel: RC Allroad Team
Ředitel závodu: Jan Orolín
Místo konání: Areál koupaliště (volnočasový areál) - Kosmonosy
(https://mapy.cz/zakladni?x=14.9176739&y=50.4445286&z=18&source=traf&id=399152)
Povrch trati tráva, asfaltové přejezdy

Počet RZ: 8-12
el. 230 V: Ano
Tlakový vzduch: Ano
Servisní zóna na trávě, s sebou stany, stoly, židle...
Občerstvení zajištěno
Pivo
Nealko
jídlo dle nabídky kiosku
Případně možnost objednání jídla formou dovozu z MB (DámeJídlo apod.)
Startovné
superjunioři 50 Kč (neregistrovaní 100 Kč);
Junioři 100 Kč (neregistrovaní 150 Kč)
ostatní - registrovaní 150 Kč (neregistrovaní 200 Kč)
Harmonogram
Začátek rally - prezentace, shakedown v 9:00
Konec shakedown + prezentace v 9:30
UP od 9:45
Rozprava, foto, zahájení v 9:50
Start RZ1 v 10:00
Start poslední RZ: nejpozději v 15:00
Konec rally 15:00-16:00
Po skončení závodu je možnost posezení
Fotky ze závodu: https://macahomolka.rajce.idnes.cz/Memorial_Frantiska_Dolezala_II./
Absolute order
Age categories
SuperJunior (SJ, 0 - 11)
Junior (J, 12 - 19)
Senior (S, 20 - 35)
Matador (M, 36 - 49)
Veteran (V, 50 - 99)
Tech categories
Historic (H)
2WD (2WD)
Women
Teams
| Position | Name |
| --- | --- |
| 1. | RC Club Čistá |
| 2. | Bobik Team |
| 3. | RC-KOBRA |
Not signed up registered racers